SAKURA ACRYLIC COLOR 20mlX12C
SAKURA ACRYLIC COLOR 20mlX12C
Product Code:
0084511389038
Availability:
In Stock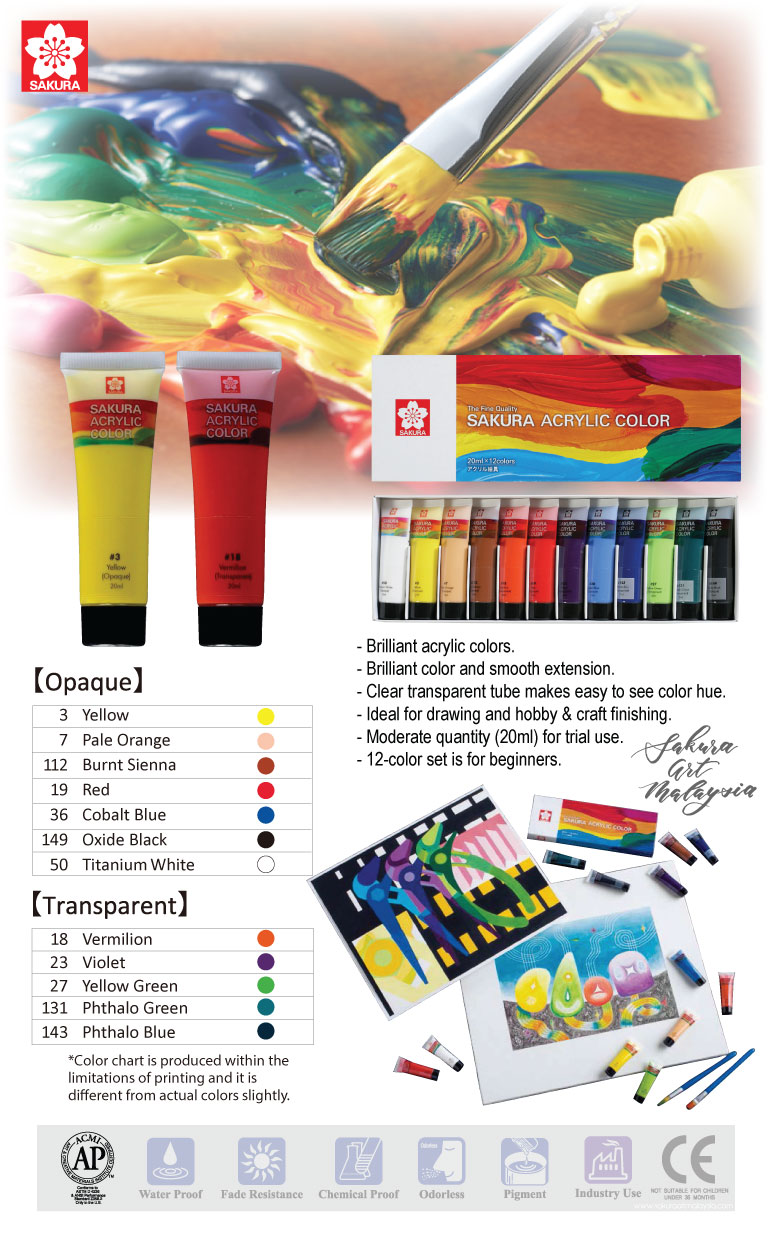 SAKURA ACRYLIC COLOR - SET OF 12 ACRYLIC COLORS IN TUBES 20 ML
High-quality Sakura acrylic is excellent in color strength, is quick-drying, and has fade resistance. It has good adhesion on most surfaces, such as paper, canvas, metal, wood, glass, fabric, plastics, etc.
Clean your palette and brushes with water before the paints dry.
Content : Acrylic Paint Set 12 Colors. 12 tubes of 20 ml each.
Colors : Titanium White, Yellow, Pale Orange, Burnt Sienna, Vermilion, Red, Violet, Cobalt Blue, Phthalo Blue, Yellow Green, Phthalo Green, Oxide Black